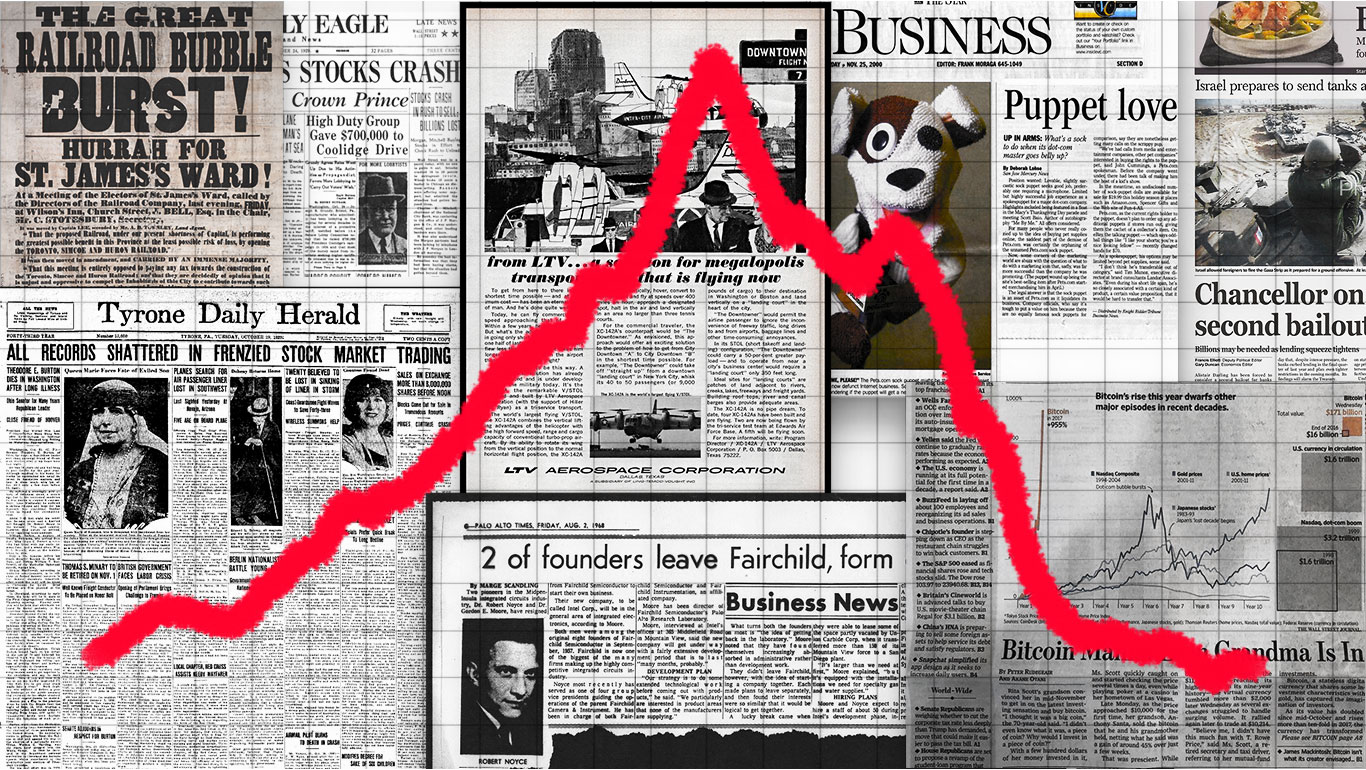 Why do economic bubbles happen? What can we do about them?
It's an important question. Getting caught on the wrong side of an economic bubble can ruin your life, or even ruin a country—Scotland lost its independence after a disastrous colonial investment, Germany's descent into fascism was abetted by their interwar economic volatility, and populist movements around the world arguably echo the Great Financial Crisis.
But it's hard to talk about a bubble. It means talking about widespread misconceptions about why investments that don't make sense to anyone today, made sense to everyone in the past.
In this course, we'll talk about theories of bubbles by addressing specific case studies.

The theories include:
The efficient market hypothesis, that there's no such thing as a bubble.
The monetary theory, that bubbles arise whenever there's too much money sloshing around.
What you might call the "heroes and villains" theory of bubbles, as exemplified by The Big Short—that there are bad people inflating asset prices, and good people (all played by good-looking people in the movie version) who come to the rescue.
Bubbles as part of what Eric Voegelin called the gnostic heresy—the attempt to create perfect institutions despite the flawed people who compose them.
René Girard's mimetic theory, that bubbles arise not from copying behavior but from copying desires


We'll also talk about the happier side of bubbles, as a mechanism for coordinating investments and making the world a more understandable place. The 60's defense and electronics bubble was a symptom of America's scramble to land someone on the moon by the end of the decade. Many of the businesses that flourished in that era only made economic sense if the entire Apollo Program succeeded. Railroad bubbles in 1840s England and 1870s America may have cost investors staggering sums, but they gave both countries valuable infrastructure. And some bubbles are just too early: if investors hadn't been robbed blind by the telecom "Broadbandits" of the late 90s, YouTube and Netflix wouldn't have been viable in the 2000s. Even more recently, a new breed of real estate startups are taking advantage of the standardized, cookie-cutter suburbs built in the mid-2000s to train machine learning models that make it easier for anyone to buy or sell a home.
You'll leave this course with:
Working knowledge of the mechanisms behind economic bubbles and an introductory framework for assessing the existence of a given bubble.
Access to chat with Byrne and classmates throughout the course's duration
Lecture notes and recordings
Mentorship and permanent spot in our learning community
Special discounts for other courses and invitation to members-only in-person retreat
Who is this course for?
The goal of Other Internet Workshops is to provide anyone, with any background or skill set, an easy to digest and curated educational experience that will leave them feeling more informed about the current world we live in. No prior knowledge is needed to take this course, just a willingness to engage.
You might enjoy this course specifically if you qualify as:
A day or weekend trader
An economics student or degree holder
Someone who's interested in what the economy will look like in the next 10 years
Bought Bitcoin at $20,000 🤷‍♂️
Sessions
We'll be doing readings about specific bubbles over the last 200 years, through the lens of contemporary and after-the-fact media coverage, philosophy, and fiction.
1. British Railway Bubble
(Reading - Andrew Odlyzko's "Collective Hallucinations...")
2. 1920s
(Reading - Excerpts from Robert Sobel's "The Great Bull Market")
3. Conglomerate Bubble
(Reading - D Magazine profile of James Ling)
4. Early Tech Bubble
(Reading - "The Tinkerings of Robert Noyce")
5. 90s Emerging Market Bubble
(Reading - Michael Lewis' "How The Eggheads Cracked")
6. Crypto
(Reading - Satoshi Bitcoin Forum Posts & Misc ICO Whitepapers)
About Byrne Hobart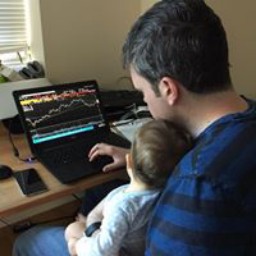 Byrne Hobart (@byrneseyeview)is a finance and technology analyst and writer. His career spans working as an investment analyst at large-scale hedge funds and as a research provider to digital marketing, strategy, and business development at media conglomerates and startups. His writing and research interests cover economic history, technology trends, the startup industry, and applied finance. He has been cited and quoted across business and technology publications like Stratechery, Techcrunch, NPR, and the New York Times.
Extra Info
To participate in our courses you only need a computer with a sufficiently fast wireless connection. We suggest at least 1.5 Mbps upload/download speeds in order to ensure the best experience.
We offer scholarships to deserving students. Please send over an email describing your situation to workshops@otherinter.net.
Additionally, send us an email if you have any questions for Byrne or questions regarding course logistics.
---
© 2019 Other Internet